Wood Powdered Activated Carbon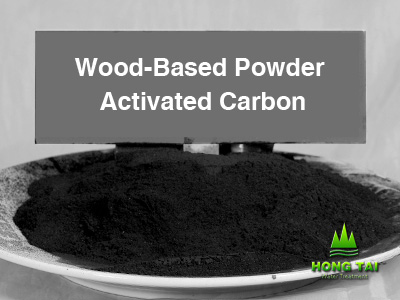 Product Description:
The Wood activated carbon is produced with phosphate method, which has the features of developed pore structure, large specific surface area, good adsorption capacity and fast filtration rate, etc. Excluding the characteristics of the zinc salt. This product is used for bleaching, refining, deodorant and impurity removal, widely applied to the food industry such as glutamic acid, lactic acid, citric acid, wine, spices, animal and vegetable protein, biochemical products and medical industry such as pharmaceutical intermediates, vitamins, antibiotics and other products.

Wood activated carbon produced by Hongtai is of less impurities, high purity, fast filtration rate, having excellent decolorization, purification effect and other properties. It is mainly used for the bleaching, refining and heat source removal of various injectable drugs, also used for the bleaching of vitamin C and other bulk drugs. With good decoloration capacity and fast filtration rate the wood activated is suitable for the fields of pharmaceuticals, pesticides, Chinese and Western original drug, and has the function of absorption of intestinal bacteria and detoxification.

Application:
Our wood activated carbon are widely used in the fields like sugar, monosodium glutamate, food, beverage, water treatment and chemical product.

Function:
Bleaching, deodorization, impurity removal, purification and refining.
Technical Data:
standard: GB/T 13803.2-1999
Item

Data

First Grade

Second Grade

Iodine Adsorption mg/g ≥


1,000

900

Methylene Blue Adsorption mL/0.1g mg/g ≥

9.0
(135)
7.0
(105)

Strength % ≥

94.0

85.0

View Density g/mL

0.45~0.55

0.32~0.47

Particle Size
2.00mm~0.63mm % ≥
0~0.63 % ≤

90
5

85
5

Water Content % ≤

10.0

10.0

PH ≥

5.5~6.5

5.5~6.5

Ash Conten %

5.0

5.0
Your Contact Details To Us
(*)Required information